Services
---
What can DSC Accounting Services bring to you personally and your company? The resources of an Accountant, a Tax Professional with over 22 years of experience, Certified QuickBooks Trainer and a Certified Quick Books Staff.
Setup
Setup of New Business to meet all Federal and State Tax Requirements

Setup of Quick Books Accounting Software

Setup of Non-Profit Accounting System with Policy and Procedures

Setup of Business Accounting and Management System
---
 Taxes
Individual, Federal and State Returns

Schedule C Preparation for Sole Proprietors

Corporation, Federal and State Returns
---
 Payroll
Weekly, Monthly and Quarterly Payroll Prepared

Quarterly and Year End Payroll Tax returns prepared to meet all Federal and State Regulations
---
 QuickBooks
Onsite Personal Training

Group Training

Clean up of records

Qualified and Certified QuickBooks Bookkeepers
---
 Non-Profit
Business and Financial Management

Setup of Policy and Procedures
---
 Clientele
Restaurants, construction companies, non-profit organizations, landscapers, graphic designers, authors, electricians, party planners and so much more
---
About Us
---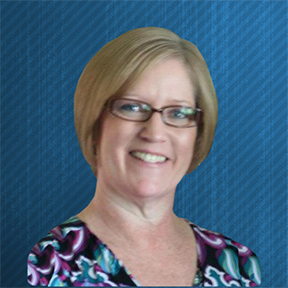 The dream of every small business owner is to push a button and know exactly how well their business did that month and year. They want to know how much cash they have in the bank, who owes them money and how much they owe their vendors. I'm here to make that dream come true.
Utilizing QuickBooks, a wonderful accounting program that provides small businesses a full set of accounting software, I customize your account, monitor transactions and correct problems as they occur. The result will be a file with accurate payables, receivables and reconciled bank balances. I also educate and train you and your staff to correctly input information and utilize functions that relate to your business.
Did your dream just come true?
As a Certified QuickBooks Pro Advisor and a Seasoned Tax Professional with over 20 years of experience, I have seen hundreds of QuickBooks accounts. I can count on two hands the number of QuickBooks accounts with accurate accounting ready to use to prepare financial statements or tax returns with few or no adjustments.
The problem is many small business owners have very little or no accounting background. They hire a CPA who does not know QuickBooks, attempt to use QuickBooks on their own, or hire someone that knows QuickBooks but not accounting. It takes a person with an accounting background and a sound knowledge of QuickBooks to do the job.
Inaccurate QuickBooks accounting records are a big problem during tax season. Your tax preparer does not want to fix your records. Instead, you will be confused by an enormous amount of journal entries that will not correct the issue in your system. Information entered into the program incorrectly can take days or weeks to correct. You'll face a great possibility of your return being put on 'extension' and possibly filing late with penalties and interest.
As your Certified QuickBooks Pro Advisor and a Proficient Tax Accountant, I clean up and organize your QuickBooks file. The file will then be ready for your year-end closing to use to prepare financial statements and the tax returns.
I promise to take the time to learn your business and treat it as my own. My goal is to make your business run seamlessly all the time so that tax season in not a daunting time of year.
Free Consultation
---
Contact me for a free consultation!
For Individuals
Review current year tax documents, discuss filing and deductions available to you
For Existing Businesses
Review accounting procedures, discuss planning of accounting functions, review income and expenses
For New Businesses
Discuss set up of federal and state form requirements to put business into place, discuss services to best provide for your company
For QuickBooks
Review current accounting file, look for possible changes to receive full benefits of QuickBooks, discuss services to best provide to your company
---
Serving Rockland, North Rockland, Stony Point , Orange, Hudson Valley, and Dutchess Counties.
---
Please don't include any confidential information in the Contact Form. We will contact you as soon as we can.
If you are in need of more immediate assistance:
E-Mail Janice Lutz AFSP
Call 845-270-7573 
---